Sustainability in our Company
With consideration, care and foresight for our environment and our employees
Our company's core product is corrugating base paper for the production of packaging materials. Therefore sustainability is the foundation of our business model - we recycle wastepaper in a manner that is kind to the environment. This method of production, and the economic target of using as little energy as possible during the process are the drive for our technical progress. Together with our advanced thinking and innovative actions this guarantees our business success.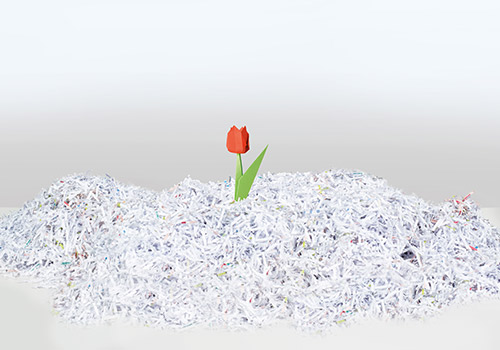 Our forward-looking actions includes
collaborating with our business partners on an equal footing and involving them in our processes at a high level,
constantly monitoring our key ratios and performing regular external and internal audits and reviews,
continuously improving our processes and monitoring the effects of this process,
utilising the experience gained in 100 years of paper-making in order to remain successful in the future.

We maintain sustainability in two areas in particular:
environment (wastepaper, water, energy)
human (social commitment, employee development, training, safety).