Old turns into new. This is what the rhythm of nature teaches us.
Sustainable use of renewable raw materials is the greatest challenge for industry in the 21st century. Sparing use of resources is part of our production process as a matter of course: We are reducing the amount of water and energy used by continuously improving our production processes.

Raw Material Wastepaper
We use recycled paper from printing companies, private households and commercial packaging to make high-quality corrugating base paper. In addition, we foster the sustainable use of wastepaper in our own internal recycling cycle.
For further information, please see under www.hamburger-recycling.com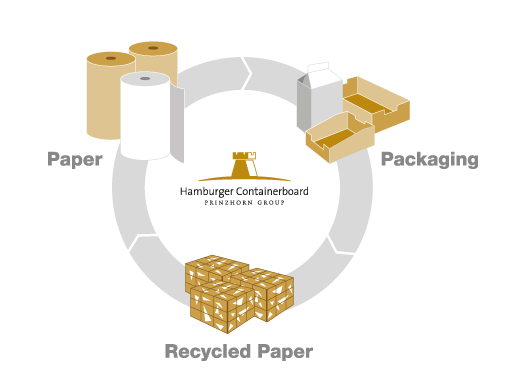 Paper as a raw material is a perfect choice for sustainable use, because unlike plastic for example it is not made from finite resources. Thanks to our sustainable resource management, the production of paper is and will remain highly environmentally friendly.
Since 2011 we have been meeting the stringent quality requirements for certification according to the FSC standard. We thus guarantee our contribution towards responsible and sustainable forest management. Technical adaptations for environmental protection and energy efficiency are permanently being made in accordance with the latest standard, based on the EU Reference Document on Best Available Technique 8. This system also includes the environmental management system in accordance with ISO 14001 or EMAS.

Raw Material Water
Water is one of our most important resources, therefore the sustainable use of water is mandatory for us. We aim to use as little fresh water as possible and to keep as much water in the production cycle as possible. In our own wastewater treatment plants, biogas that is used as a source of energy is produced using anaerobic technology.
Closed water loops, optimised water consumption and sustainable wastewater treatment are as matter of course for us in our commitment to ecological restoration.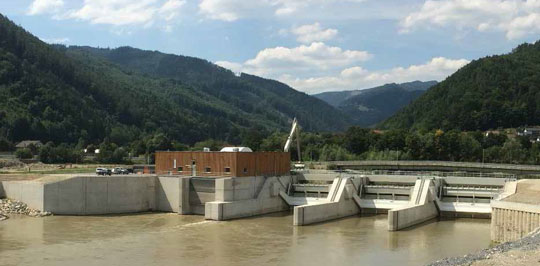 The Frohnleiten Hydroelectric Power Plant with a capacity of 10 MW.
A production volume of 47 GWh is enough to supply 14,500 households.
MeinAlpenStrom GmbH
Proleber Straße 6
8712 Niklasdorf
Austria
info(at)meinalpenstrom.at
www.meinalpenstrom.at

Energy
In the past years we have concentrated on reducing our energy consumption and the emission of greenhouse gases through specific innovations. This includes the reduction or more efficient use of energy and sources of energy. We reduce the use of traditional sources of energy such as coal and gas by using:
renewable sources of energy
biomass
waste incineration
hydroelectricity
optimal energy management.
With our certified energy management system we are always focussed on our energy input. In future we will endeavour to use efficient systems that will allow us to make plans that are less dependent on the energy market. Even now our energy supply is already largely independent and highly effective through own power generation with combined heat and power.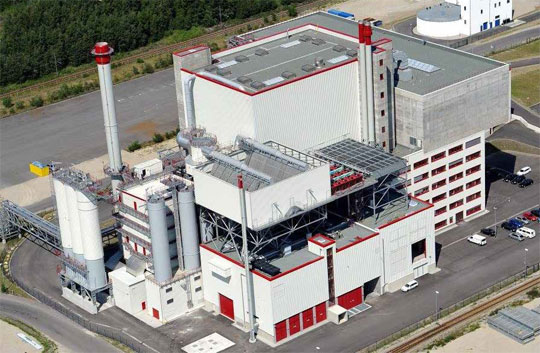 The Hamburger Rieger GmbH operates a substitute fuel heating plant at the industrial site in Schwarze Pumpe. The independence from the energy market and additional synergy effects secure the location on a long-term basis. (www.spreerecycling.com)

We are constantly endeavouring to fulfil and improve on the required standards for emissions.
For further information please visit the individual websites of our sites.