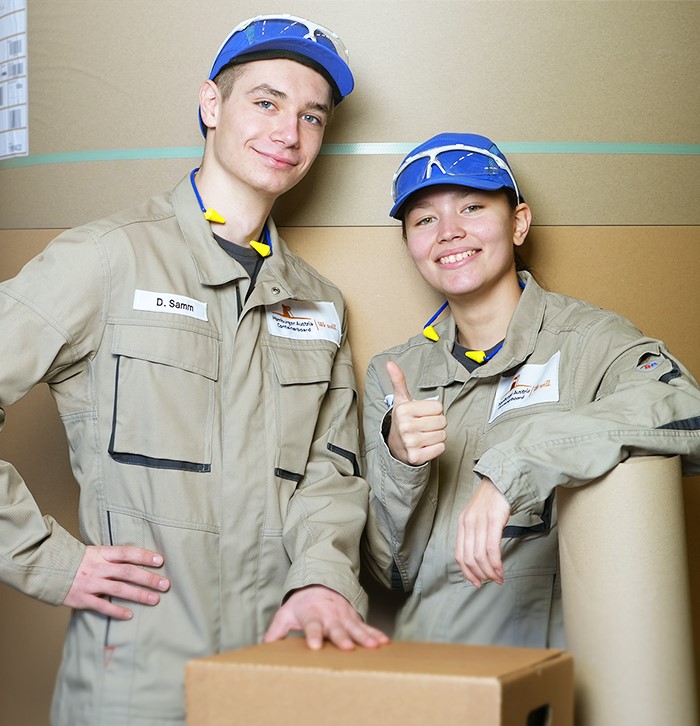 KICK-START YOUR CAREER
As a traditional and family company, we consider important to provide young people with a well-grounded education. Consequently, we assume corporate responsibility for our company as well as for our employees and the region we operate in.
Take off into your future!
The paper and pulp industry offers a stable environment.
You will be training and working in an environmentally friendly profession.
The paper and pulp industry operates in a sustainable and green way - "green jobs" are an integral part of the industry.
Process control is highly demanding and requires special techniques - no other industry innovation.
High degree of automation in the day-to-day work.
You will be working with various machinery and learn for life.
Trial Days
Would you like to gain an insight into our company and get to know the various apprenticeships?
We are happy to offer individual trial day. Arrange an appointment for you/your friends/your classmates and let us guide you through our company.
bewerbung.pit(at)hamburger-containerboard.com
Our apprenticeship training
Requirements:
A successfully completed compulsory education, a sense of responsibility, accuracy and diligence. Furthermore, you have a strong enthusiasm for working in an international company and enjoy working in a team.
Good performance during the apprenticeship will be rewarded. Start your career as an apprentice and gain momentum as you become head of department, workshop manager, machine operator or foreman.
Your Benefits
Opportunities for an international career path

travel allowances

participation in excursions and at the day of apprentices

bearing of all costs of vocational schooling
Apply now
Send us your application documents including the following important information:
Cover letter
Curriculum vitae
Certificates and Reference about previous internships
Do you have any questions?
Please contact us by phone. This allows us to respond to your individual queries quickly and easily.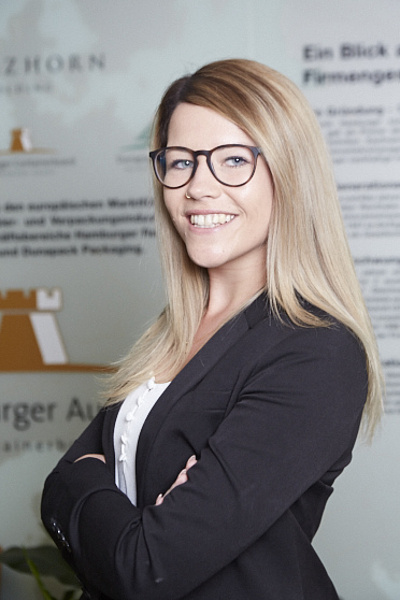 Viktoria Hatzl
Bewerbungen Verwaltung
Aspanger Str. 252
2823
Pitten
Austria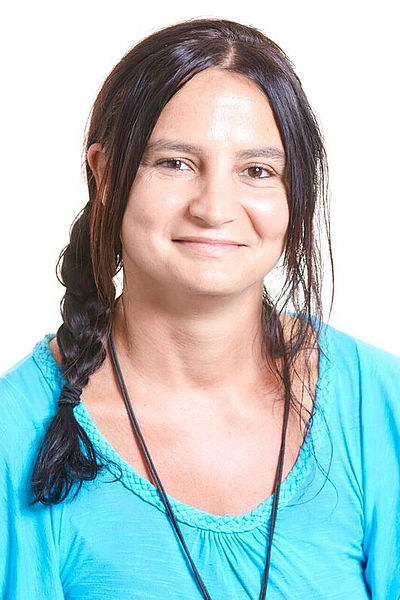 Ilse Schabauer
Bewerbungen Produktion
Aspanger Str. 252
2823
Pitten
Austria
W. Hamburger looks back at over 167 years of experience in the paper industry – an industry that has experienced numerous changes. We therefore cultivate a corporate culture that combines tradition with a high degree of innovation.
W. Hamburger, part of the Hamburger Containerboard Group, is among today's leading producers of high-quality corrugated board base paper in Europe. Our Austro brand is well known and respected throughout the entire continent thanks to our high quality products and services.
Apprenticeship trades 2023
You will learn how to carry out electrical maintenance on our highly complex, computer-controlled systems for corrugated base paper production and processing, and acquire software troubleshooting skills as well as expertise in programming and testing systems. Basic skills (e.g. measuring and analysing electrical functions, modifying, adapting, configuring and assembling systems, and configuring and programming IT and automation systems) are taught in special courses and at the vocational schools at the individual locations. You will have the opportunity to consolidate your theoretical knowledge of electrical and automation systems, planning, component selection, execution, commissioning, maintenance ,and optimisation of these systems by applying it in practice in the workshops of our cooperation partners. You will receive product training and attend courses tailored to specific systems. After 3.5 years, you will be eligible to take the Chamber of Industry and Commerce examination, after which you will stand a very good chance of being offered a job at our company as a certified electronics engineer for automation technology.
Duration: 3,5 years

Interested?
Then why not submit your application now via our online careers portal?
Your Benefits
Christmas and holiday bonus

Realistic prospects of being hired after completion of your apprenticeship

Attractive apprenticeship pay

30 days annual leave

Reimbursement of travel costs to the vocational college for paper technologists
Apprenticeship trades 2024
Your Benefits
Christmas and holiday bonus

Realistic prospects of being hired after completion of your apprenticeship

Attractive apprenticeship pay

30 days annual leave

Reimbursement of travel costs to the vocational college for paper technologists
Your Benefits
Christmas and holiday bonus

Realistic prospects of being hired after completion of your apprenticeship

Attractive apprenticeship pay

30 days annual leave

Reimbursement of travel costs to the vocational college for paper technologists