Welcome to Hamburger Containerboard Trostberg
Hamburger Containerboard Trostberg is part of the international Prinzhorn Group and is located deep in the heart of the Chiemgau region. Paper has been produced at the site since 1912. Trostberg: Where tradition meets innovation.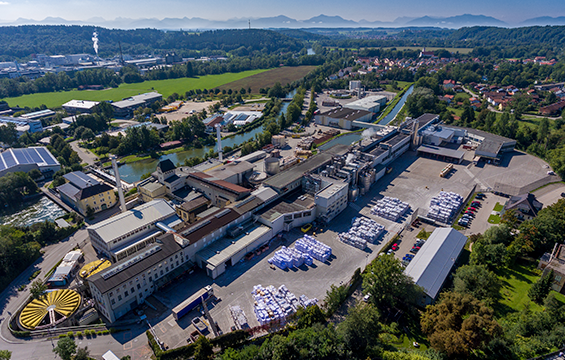 Your contact persons at location Trostberg
About Hamburger Containerboard Trostberg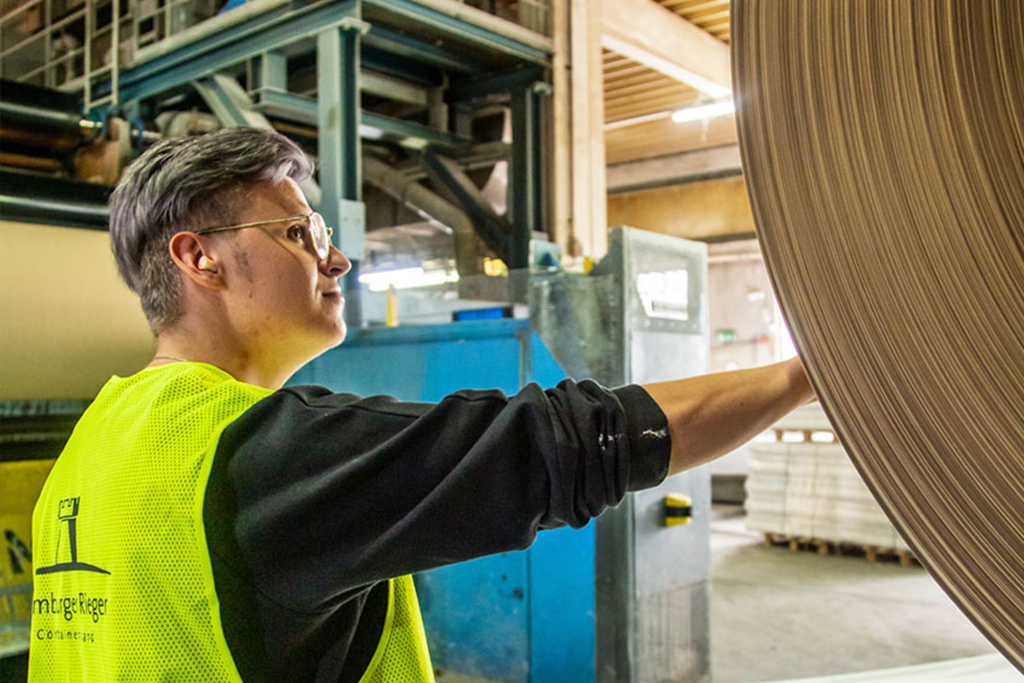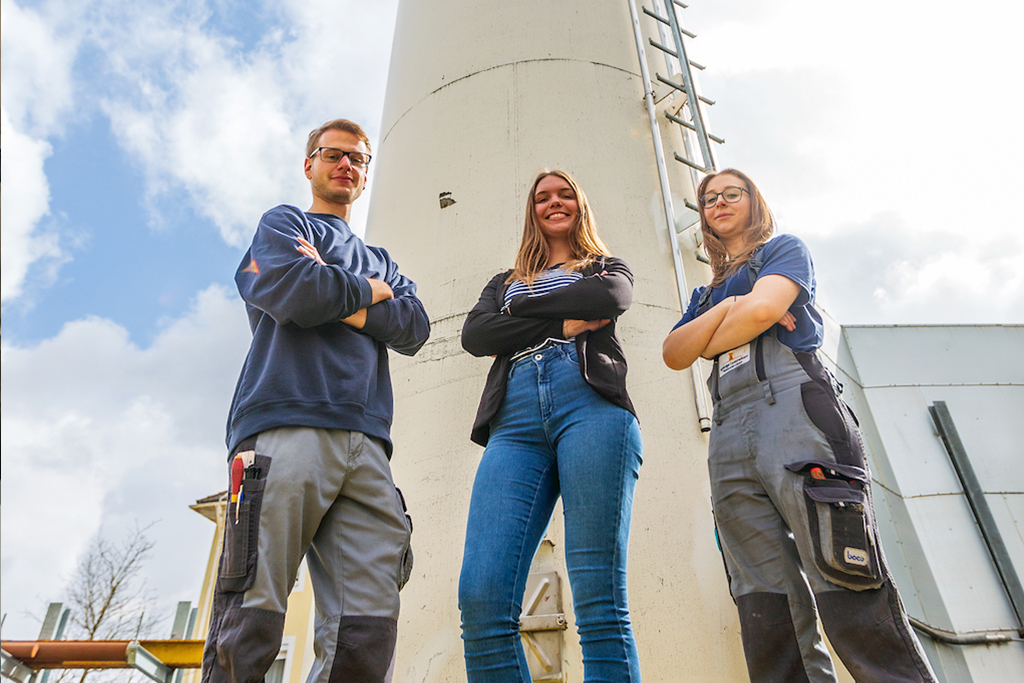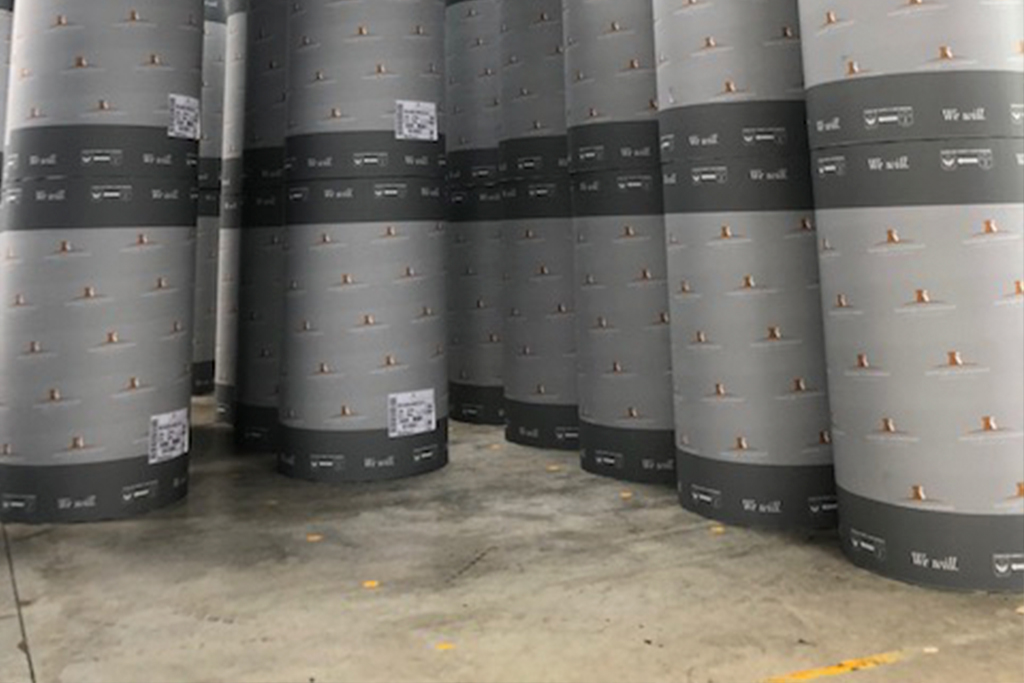 produce 140,000 tons of paper per year.
Tradition, modernity and with a clear goal in sight
The origins of Hamburger Rieger started in Pitten, Austria, in 1853. Wilhelm Hamburger founded the factory there. Almost 60 years later, in 1912, Johann Rieger started producing mill board and cardboard in Trostberg. The development of white testliner paper continued to advance over the decades and with the takeover by the Austrian W. Hamburger AG in 1989.
We have an obligation to continue the entrepreneurial vision of the two founding fathers and their successors and develop our company in a sustainable manner for the future. We place emphasis on "tradition" (our experience and system of shared values), as well as on "modernity" (strength through innovation, new products and processes, and modern machinery and equipment). We are shaped by this symbiosis and our fascination for paper. We embrace the declared corporate goal of 4 million tonnes of paper by 2030.

Paper machine 2 is a 4-layer fourdrinier machine, which was installed in 1992.
Highlights:
working width 2.53 m
Operation speed 1,000 m/min
weight 125 – 200 g/m2
daily production 400 t
Machine features:
4 long sieves, dilution water control in the filler
Press section designed for smooth surfaces
Yankee cylinder with German press
2 calenders (hard nip/soft nip)
In-line coating system with four coating units
QLS/PLS online colour measurement
Web inspection system
Slitter with dust extraction
Automatic roll packaging system
The health and physical safety of our employees and visitors are of utmost importance to us.
People are central to our operation, so occupational safety takes the utmost priority!
For this reason, it is essential that all the rules and regulations that we have compiled here are strictly observed and adhered to. This equally applies to the applicable accident prevention regulations, all valid laws and statutory regulations, regulations stipulated by trade associations, and the rules and information as well as all signage in the factory.
All these rules and regulations apply to our permanent staff as well as by analogy to any visitors, external and temporary workers, installation personal and transport company drivers.
Please always work and act safely and conduct yourself in such a manner that accidents and injuries are avoided. Our target is zero accidents.
But order and cleanliness are also a part of safety!
Any activity, regardless of its nature, is only considered to have ended when the working environment has been tidied up and cleaned properly and all tools and consumables have been properly returned or stored in the designated places.
Plant and equipment must be left or handed over in accordance with regulations. Within these activities, special rules, for example with materials handling equipment (forklifts, hi-reach platforms, cranes, etc.) must be adhered to.
If you notice any work being improperly executed, or see hazards or other deviations from the regulations described here, you are obliged to report this to your supervisor or the contact person responsible for you in the company.
Take personal responsibility for tidiness and cleanliness by leaving your workplace and work environment in a good state.
Through your diligence and cooperation, you create the basis for orderly, smooth, safe and successful work.
At our location in Gelsenkirchen we are on the right track, and have significantly reduced the number of accidents in recent years. We focus on open communication, because knowledge helps to avoid risks and thus accidents.
We thank you for your support!
Information for external companies
Here you will find important information and special regulations for external companies that must be observed when working on the premises of Hamburger Rieger Gelsenkirchen GmbH & Co KG: