Spreerecycling (Spremberg, Germany)
Welcome to Spreerecycling
Spreerecycling GmbH & Co. KG is a subsidiary of Hamburger Rieger GmbH. Since 2013 she has been operating a so-called EBS thermal power station in the Black Pump industrial park on behalf of Hamburger Rieger GmbH. The plant uses the energy contained in the waste, taking into account a high environmental standard and state-of-the-art technology, in a combined heat and power plant to generate electricity and steam. The neighboring paper mill is supplied completely with the process steam required for production. The electrical energy is fed into the public power grid.
In the EBS thermal power station, various municipal and commercial wastes from external deliveries are thermally recycled by adding the capture materials and fiber sludges produced in the paper mill.
The company employs 50 people.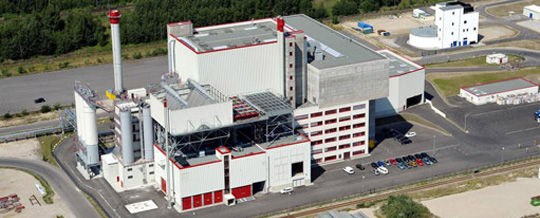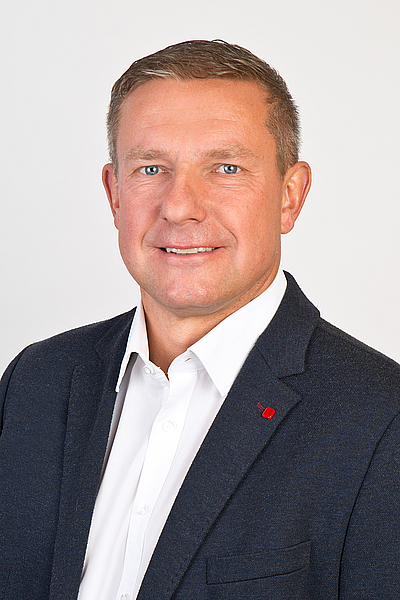 Thomas Pfeiffer
Head of Production Power Plant
Spreerecycling GmbH & Co. KG
Our Goals
Supply of paper production with process steam
Contribute to the Brandenburg waste disposal plan
Recognize, design and use synergies
Our Solution
Relief for the surrounding waste disposal companies and the paper mill through waste acceptance
efficient and environmentally friendly utilization of the energy contained in the waste through thermal conversion into electricity and steam
Utilization of the synergy effects due to the proximity in the industrial park of Schwarze Pumpe
RDF
The acceptance of substitute fuels and waste is only possible under certain conditions. Learn more
Number of lines
1
Thermal output
125 MWth
Electrical output
approx. 22 MWel
Offtake to Hamburger Rieger GmbH
Papermill Spremberg
approx. 16 MWel
| | |
| --- | --- |
| Number of lines | 2 |
| Total thermal output | 72 MWth |
| | |
| --- | --- |
| From external delivery | 213,000 Mg/a |
| Residue from paper mill | 17,000 Mg/a |
| Fibre sludge from paper mill | 27,000 Mg/a |